Meet the Pozzis
Daniele and his son Matteo are 4th and 5th generation winemakers with a family vineyard located in the Marsala region of Sicily. For generations, their family has dreamt of sharing the beauty of Italy and the delicious taste of Sicilian wines with the world.
A Piece of Sicily on Every Bottle
In honor of the Pozzi family legacy and the rich soil in which it was born, the beauty of Sicily is woven into every bottle of Villa Pozzi. Each unique tile shares a piece of the country's long history.
Interact with each tile to learn more.
Sicilian Sun
Sicily is known as "the Island in the Sun," and its golden beaches, beautiful mountains, and rich soil form an unspoiled paradise rich in history and mythology.
Italian Cypress Trees
Tall, narrow, and exquisitely beautiful, Italian Cypress has become symbolic of the rich history of Italy, with many trees surviving for thousands of years.
Mount Etna
With a name translating from the original Greek Aitne ("I burn") Mount Etna is one of the world's most active volcanoes and a true beauty to behold upon the island.

Family Villa
Drawing from iconic Sicilian architecture and the history of Villa Pozzi, this villa serves as a constant reminder of our vineyard and our home.
Res Non Verba:
Deeds, Not Words
Using only superior quality grapes and a controlled production, Villa Pozzi follows the Pozzi family motto of "Deeds, Not Words." This means a dedication to sharing the beauty of Sicily and the Pozzi family legacy not just on the label, but through every step of the process to ensure the farms, growers, grapes, and soil are beautifully highlighted in each and every bottle.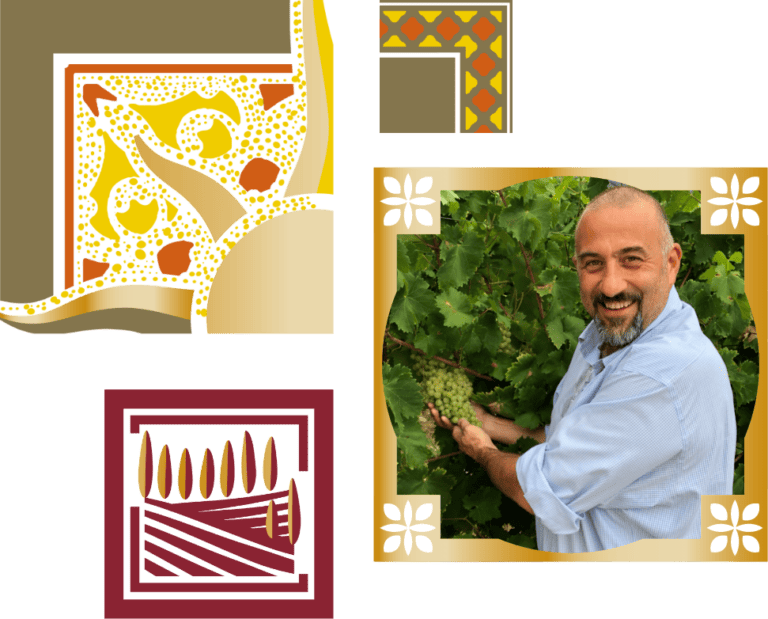 Our Process
Villa Pozzi's grapes are hand-harvested and processed at a modern winery built in 2000. Located in the Marsala region of Sicily at an altitude of 900ft above sea level, the high diurnal range of this Mediterranean vineyard is perfect for grape growing and contributes to the wines' acidity and balance.
All winemaking is done under the supervision of Daniele Pozzi, ensuring excellent taste and quality.